This article was originally written for the Fall 2013 open enrollment season.  See our related story about Covered California Open Enrollment Notices for the 2015 open enrollment and the latest Anthem story just published.
Remember, Open Enrollment begins November 15, 2014.  Changes are coming to certain PPO networks.  If you did not use a Certified Agent last year, now is a good time to find one…they are a free service of Covered California and are here to help.
 

Do I Qualify To Have Premium Assistance Subsidy Eligibility?

(Use this chart as an estimate, but eligibility varies by age, income and region)

                        CoveredCA-ComparisonChart  Download a Paper Application                            

Number of people

in household

2013 annual family income

levels to qualify*

1

$45,960 or below

2

$62,040 or below

3

$78,120 or below

4

$94,200 or below

5

$110,280 or below

6

$126,360 or below

7

$142,440 or below

8

$158,520 or below

* 2013 modified adjusted gross income levels are the latest available; assistance will be based on estimated 2014 modified adjusted gross income. Chart estimates of premium assistance subsidies are courtesy of Kaiser Permanente.  *Contact a local Certified Insurance Agent to learn about additional eligibility requirements, click here or download a Download a Paper Application.
 

26 Year Old Rate Premium Assistance Subsidy Example

(Premium Assistance Subsidy is provided in the form of a

Covered California Advance Premium Tax Credit)

Kaiser Permanente

Low Cost Plan

(Monthly Premium Includes Subsidy)

2013 Annual Family Income

Qualification*

$323/mo.

$34,000

$167/mo.

$32,000

$143/mo.

$30,000

$119/mo.

$28,000

$93/mo.

$26,000

$66/mo.

$24,000

$38/mo.

$22,000

$9/ mo.

$20,000

(Assumes the Covered California Kaiser Bronze Plan, enrolling a single 1 person household, living in San Jose, California (Santa Clara County), eff. 1/1/14.  For additional articles about Kaiser Permanente and the Affordable Care Act, Click Here.) 

*Contact a local Certified Insurance Agent to learn about additional eligibility requirements or Download a Paper Application.
 

55 Year Old Rate Premium Assistance Subsidy Example

(Premium Assistance Subsidy is provided in the form of a

Covered California Advance Premium Tax Credit)

HealthNet PPO*

Silver Plan

 (Includes Subsidy)

2013 Annual Family Income

Qualification**

$156/mo.

$20,000

$179/mo.

$22,000

$215/mo.

$25,000

$280/mo.

$30,000

$348/mo.

$35,000

$387/mo.

$40,000

$427/mo.

$45,000

$670/ mo.

$50,000

(Assumes the Covered California HealthNet PPO Silver Plan, enrolling a single 1 person household, living in San Jose, California (Santa Clara County), eff. 1/1/14)

*The HealthNet PPO has the broadest provider network in selected regions.

**Contact a local Certified Insurance Agent and to learn about additional eligibility requirements or Download a Paper Application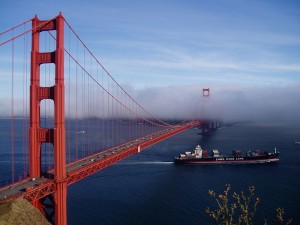 Receive Notifications When A New Article Is Posted