What will happen to Zenefits' 7000 employers now that the San Francisco firm has announced it will exit the insurance "broker of record" business?
"By partnering with OneDigital, Zenefits is essentially getting out of the broker business, a move that will allow the company to focus solely on making software." [San Francisco Chronicle, September 21, 2017]
Zenefits: From San Francisco to Atlanta, Georgia
As reported in this recent San Francisco Chronicle story, Zenefits has arranged with Atlanta-based firm, One Digital, to take-over servicing the 7000 insurance accounts.  Atlanta, Georgia? This may be the perfect time to say "no" to Atlanta and transfer your account to a Local Broker.
"With less than two months from open enrollment season, the Zenefits decision provides California Employers a timely opportunity to transfer to a local, California Broker: We are already receiving phone calls."  [Marc Derendinger, Insurance Broker #0644617]
How To Keep Your Insurance In California
If you have Kaiser Permanente, check with KaiserPlanet.org for a Local Broker.  For employers who offer dual choice benefits or plans from Anthem, United HealthCare or Blue Shield, contact this 50-year California-based benefits brokerage, the San Francisco bay area.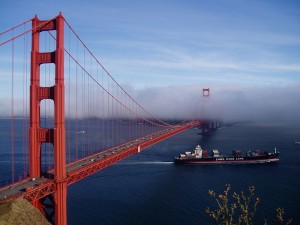 Telephone (408) 252-7300 to discuss your options with a local broker, license 0644617