Breaking News:  Blue Shield of California responds to questions following the Presidential election, about the future of the ACA (Affordable Care Act).  This is a detailed announcement, so grab a cup of coffee:
[Attention: Anthem Blue Cross plan holders should read Anthem cancels CovCA plans for majority of California beginning 2018]
The Future of the ACA (Affordable Care Act)
"…While we do not yet know the full outcome, we do know that the ACA and Covered California is working for over 21 million Americans and repealing or replacing it would not be a simple or fast process."
Repealing the ACA was a central platform of the Trump campaign. However, no one knows yet how comprehensive an ACA repeal Trump would seek or how quickly the Trump Administration would act on this issue. Though we do not have concrete answers about what lies ahead, we do have a sense of what could be on the way. In the interest of transparency, we will share what our Policy team is anticipating.
Three executive actions could occur as early as January 20, 2017
End enforcement of the ACA mandate: the administration could order the Treasury to stop enforcing the penalty on taxpayers who do not enroll in health insurance, which would lead to lower enrollment.
Halt payment to insurers for cost-sharing reduction (CSR) subsidies: the payments Blue Shield and other plans receive for providing cost-sharing subsidies for low-income enrollees are being challenged in court. The Trump Administration could stop defending this lawsuit. This would have a real financial impact and lead to significant disruption in the market.
Prevent payments related to the transitional reinsurance program: Republicans have argued that payments from the transitional reinsurance program must go to the Treasury before health plans. The administration could redirect $5 billion owed to plans for the 2016 plan year, which would zero out payments that are expected in mid-2017.
Congress could act quickly to repeal key provisions before attempting to replace the entire ACA, which would require bipartisan support.
Repeal by budget reconciliation: the Republican Congress could repeal portions of the ACA with budgetary implications such as ACA tax credits, the Medicaid expansion, the individual and employer mandate penalties, and various ACA taxes used to pay for health reform. However, the core market reforms could stay in place, like guaranteed issue and dependent coverage to age 26.
Introduction of replacement legislation: we already have an idea of what a Republican proposal would include, e.g., high risk pools, buying across state lines, and changes to the Medicaid program.
"It is important to remember that we have navigated a series of policy changes for several years now and have overcome those challenges with teamwork and commitment to members. We are familiar with the prospect of reform. We are dedicated to continuing our efforts to transform the healthcare system to one that is sustainably affordable in 2017."
As we prepare for what is ahead, our mission remains at the center of our strategy: to ensure all Californians have access to high-quality health care at an affordable price. Our team is already mobilizing to work with leaders at the state and federal levels.
We intend to carry the voices of our members with us as we work with the new administration toward our mission. We will do our best to make sure that you have the latest information on new developments and how we respond to them.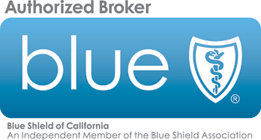 The Future of the ACA
Opinion:  Blue Shield of California seems committed to supporting the good features of the Affordable Care Act.  In many California counties, Blue Shield is the only insurer to offer a true PPO plan, adding credibility to their Not-For-Profit status and commitment to support the future of the ACA.