An Obamacare Penalty Guide For All California Residents
The purpose of this article is to help individuals, families, and early retirees avoid the Obamacare penalty under the Affordable Care Act.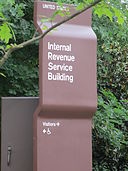 Don't miss the next Open Enrollment season, and avoid mistakes that could cost you money and opportunity.  This is a good reference article, so retain it until you need it.
Since January 2014, most people will be required to have public or private health insurance or pay a financial penalty AKA the Obamacare Penalty tax.

As of 2016, the penalty has been increased substantially.

Parents

with children who are tax dependents will be responsible for making sure their children comply or also face penalties.
[Note: If you are a small business or employer representative researching your obligations under the new law, click here.  The remainder of this article is intended for California individuals and families.]
 What Is The Obamacare Penalty For Not Having Health Insurance?
In 2014, individual penalty was the greater of 1% of the family income above the tax filing threshold or $95 per adult and $47.50 per child (max $265 per family).
By 2016, the maximum penalty grows to the greater of 2.5% and $2,085 per family.

 

Do you qualify for lower rates with a Premium Assistance Subsidy?  Find out here.
How will mandatory health insurance and the Obamacare penalty tax be enforced?
The IRS will administer such penalties on personal tax returns.  Besides the Obamacare penalty aspect, there is also some positives, deserving mention:  Follow the actual experience of an Agent's first week of Obamacare on this Prezi:  My First Week of Obamacare Open Enrollment
In summary, avoid mistakes that can cost you money and opportunity. Tax issues should be reviewed with your tax advisor.  Here is a resource from the IRS: IRS Affordable Care Act Tax Provisions.
 You can find local assistance.